Mental Health Consultant Services
SWWC's Mental Health Consultant services are offered to a variety of stakeholders, including school districts, agencies, community groups, and churches, to meet the increasing need to understand the mental health challenges of our society. Paige Thompson can provide engaging, evidence-based training for your agency as well as coaching on-site and direct services to help produce positive results in challenging situations.
What Are Mental Health Consultant Services?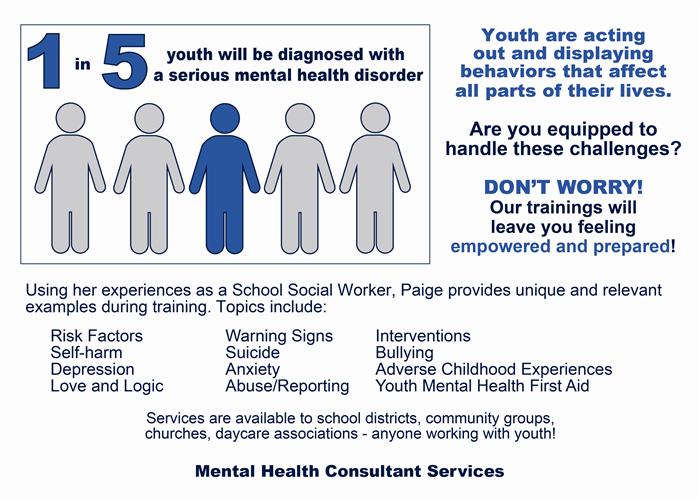 Learn more about our monthly webinars -- high-quality professional education that will leave you feeling empowered and prepared to deal with the mental health needs of our youth!